About Us
With a demonstrated history of success in higher education, not-for-profit, ministry, and small business,  MacLeod Consulting's mission is to support organizations and individuals in connecting with what matters.  From strategy development, personal coaching, team development, to keynote speaking engagements, we provide the thoughtful connection you're looking for.
J. Sheldon MacLeod, our Owner and Principal, has built relationships for over twenty years in the areas of connection and transformation in organizational and individual lives.
As an executive leader and successful small business owner, Sheldon has successfully brought his relaxed service and relationship based leadership approach to significant organizational change, coaching, and culture.  He is a regular speaker at conferences, churches, campuses, and seminars.  He consults regularly with churches, universities and colleges, not-for-profit organizations, small businesses, and individuals, in the area of transformational change.  This is done through strategic planning, leadership development, student life, enrolment and growth development, faith and life integration, next-generational ministry, spiritual formation, organizational effectiveness, and personal development.
Sheldon is a Certified Coach, Teacher, Trainer and Speaker with Maxwell Leadership. He also serves as the Director, Student Services, for the University of New Brunswick, as the Regional Director, Atlantic Canada, with the Evangelical Fellowship of Canada, as an Associate Consultant with the American Association of Collegiate Registrars and Admissions Officers, and lecturer in Vision and Leadership, Worldview, and Biblical Literature at Crandall University.
He has also served as a pastor, para-church ministry Executive Director, and chief enrolment officer and chief student affairs officer for faith-based and public universities.
Sheldon holds an honours degree from Master's College & Seminary, and a Master of Adult Education from St. Francis Xavier University.  He has also been awarded an honorary doctorate for his leadership and service within post-secondary and the church, and is the recipient of the AARAO Leadership and Service Award for his post-secondary leadership.
Sheldon is a family man whose three children provide a source of rich blessing and humour.  He loves working with people who want to move forward, is a contagious storyteller, and tells poorly executed dad jokes with ease.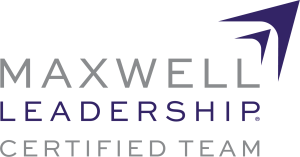 Sheldon loves helping leaders, campuses, ministries, and small business owners, think strategically about transformation and transition; connect now.